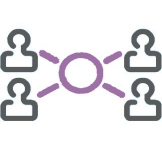 We supply a wide range of desktops, laptops and tablets for schools. These maybe a brand new ICT Suite, or laptops for teachers or students.
We build all our supplied devices to a high specification to ensure they are ready to use from day one with all the required educational software. We will also advise on the most cost effective licensing options for the school.
Many schools are now using tablets in the classroom, we offer a Mobile Device Management (MDM) service for Android and iOS devices to ensure e-safety and to easily deploy Apps and other configuration settings.